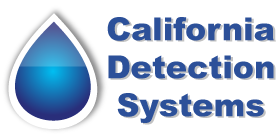 WELCOME TO CALIFORNIA DETECTION SYSTEMS, INC.
---
We specialize in promoting TraceTek Leak Detection and Raychem Heat Tracing Systems, manufactured by Pentair Thermal Management.
TRACETEK

Even small leaks in the wrong places cause downtime, disruption, and costly damage.
And the aftermath ties up resources in clean-up and repair. TraceTek technology lets you detect leaks at the source and pinpoint their location so you can stop the damage before it starts.

RAYCHEM

Raychem's self-regulating heating cables consist of two parallel conductors embedded in a heating core made of conductive polymer. The core is radiation cross-linked to ensure long-term reliability.



---